Introduction
Are you considering customizing garments or merchandise? If so, you've likely come across the term "heat sublimation." This advanced technique has become increasingly popular for its vibrant and long-lasting results. In this comprehensive guide, we'll delve into the world of custom sublimation heat transfers. Furthermore, we'll examine what items work best with this method and those that don't fare so well.
What Is Heat Sublimation?
Heat sublimation is a digital printing method that uses heat to transfer dye onto various materials. Unlike traditional inkjet or laser printing, heat sublimation embeds the ink into the substrate, ensuring a vibrant, durable finish. Moreover, this process is perfect for intricate designs and full-color printing. The most important consideration for sublimation heat transfers is the substrate must contain 100% polyester or have a polyester coating.
Benefits of Custom Sublimation Heat Transfers
High-Quality Results: Provides vibrant, high-resolution prints.
Durable: Resistant to scratching, peeling, and fading.
Cost-Effective: Ideal for small to medium production runs.
Has soft light-weight feel on fabric items.
Items Suitable for Heat Sublimation
Textiles
Most commonly, sublimation transfers work well on 100% polyester fabrics. However, you can also find success with blends that are at least 60% polyester.
Ceramics
Mugs and plates often serve as ideal candidates for heat sublimation. Make sure the ceramic items are coated with a special polymer layer to ensure good ink adhesion.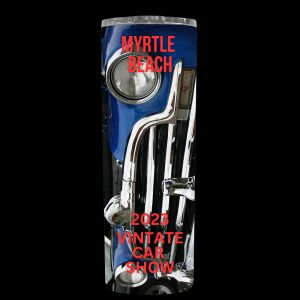 Aluminum and Metal Sheets
Heat sublimation also works well on aluminum or metal sheets. These are typically used for signs, photo panels, or even personalized gifts such as vanity or souvenir license plates.
Can Coolers
Most can coolers are made from materials that work well with heat sublimation, allowing for vivid designs and durable use.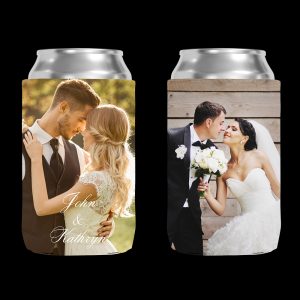 Garden Flags
Garden flags made of 100% polyester fabric are perfect for heat sublimation transfers. Be sure you have 2 layers in order to print the front and back side of the flag.
Iphone Cases
Protective Iphone cases made from a coated polyester material can be heat sublimated. Be sure you check with your supplier to be sure it has the special polyester coating.
Decorative Pillows
Decorative pillows made from 100% polyester fabric make great gifts or perfect if you are a designer. The pillow cases are made with zippers to allow you to remove the pillow case which allows you to print the fabric with a standard heat press machine.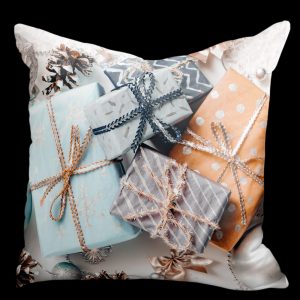 Items Unsuitable for Heat Sublimation Transfers
100% Cotton Fabrics
Unfortunately, 100% cotton fabrics don't retain the sublimation ink well, resulting in dull and faded images.
Glass
Traditional glass surfaces are not suitable for heat sublimation unless they have been specially coated. Recently, there are more options for 100% polyester coated glassware
Wood
Wood can absorb moisture, which can adversely affect the sublimation process. Therefore, it is generally not recommended. If you're looking for items made from wood, be sure the supplier offers a 100% polyester coating, which will make them suitable for sublimation transfers.
Tips for Successful Heat Sublimation
Proper Temperature: Ensure the heat press reaches an optimal temperature for your specific substrate. In most cases, the temperature will need to be 385°F to 400°F. The dwell time may depend upon the substrate you are applying the transfers on.
Pressure Settings: Too little or too much pressure can result in poor quality transfers.
Test Runs: Always do a test run before committing to mass production
Firm pressure is important, but does not have to be high pressure like other types of plastisol transfers. The important thing is that your sublimation paper does not move during the application. You can also use heat resistant tape to keep your transfer in place.
Frequently Asked Questions
How Long Do Sublimation Transfers Last?
In general, they can last for years if properly cared for. Furthermore, they're resistant to fading and wear, making them an excellent choice for custom designs. It's important to keep them stored in a cool and dry place. Excessive heat may cause the transfer to fade into the paper, making them unusable.
Can You Use Sublimation On Dark Fabrics?
Sublimation works best on light-colored materials, as the dye may not show up well on dark or saturated colors. Sublimation ink is transparent, so a white or light color background will make your colors much brighter as compared to a darker or pastel fabric or substrate.
Can You Use Sublimation 100% Cotton?
The short answer is No. Sublimation will only apply to 100% polyester fabric or items which have an added 100% polyester coating.
Conclusion
Custom sublimation heat transfers offer a wealth of opportunities for individuals and businesses alike. Not only do they deliver high-quality, durable results, but they're also surprisingly versatile, working well on a range of substrates—from textiles to ceramics. On the other hand, materials like 100% cotton and uncoated glass are less suitable for this technique. Armed with this knowledge, you're now ready to embark on your custom sublimation journey.
Read more related articles on Medium!